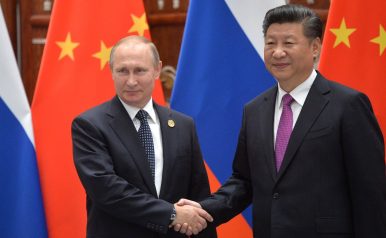 China and Russia have vowed to continue strengthening bilateral political and military ties to address what they referred to as "new security challenges in the world".
"At the moment new security challenges and issues are emerging due to growing uncertainties around the world. Therefore, China is willing to deepen mutual support with Russia, increase comprehensive co-operation and enhance bilateral relations, especially military ties," said People's Liberation Army Air Force General Xu Qiliang during a meeting with Russian Defence Minister General Sergei Shoigu on 24 April in Beijing.
Xu, who is also the vice-chairman of China's Central Military Commission, was quoted by the state-owned China Daily newspaper as saying that Beijing and Moscow will also "jointly protect the security interests of both countries" and "maintain regional strategic balance".
janes.com