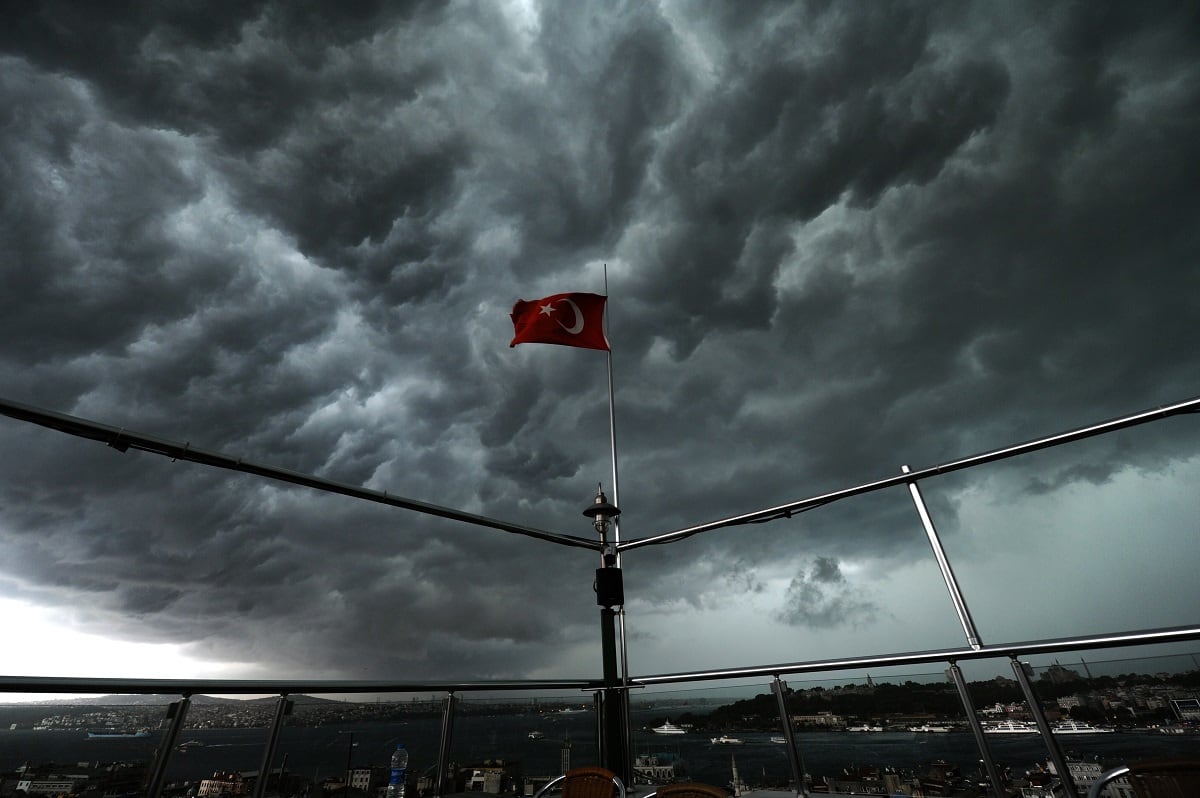 Defence Minister Nurettin Canikli said April 26 that the Bora-1 missile system (Storm-1 in Turkish) entered the military's inventory in 2017. The Bora-1 has a range of 280 kilometers. The minister added that work on the Bora-2 program has already begun.
Turkey's ambitions to develop long-range surface-to-surface missiles are not new.
In 2011, the Turkish government announced plans to develop a missile with a maximum range of 2,500 kilometers, not revealing whether it would be ballistic or cruise. Although little information about the program has been released, a Turkish Cabinet minister claimed in January 2013 that Turkey possessed capabilities to produce a missile with a range of 800 kilometers. That claim has never been confirmed.
Also in 2013, Tubitak Sage, an affiliate of the Turkish scientific research institute Tubitak, was awarded the development contract and indicated that it intended to test a prototype "within the next two years." Turkey has never officially revealed if that prototype ever materialized and/or tested.
Further indicating Turkey's intention to earn offensive missile capabilities was a move in 2012 and 2013 for the construction of the first Turkish satellite launching center, which would bolster the country's mushrooming satellite programs.
Turkey's Western allies have suspected Ankara could be intending to use its own launching pad to fire the long-range missiles the government hopes to build in the medium to long term.
In 2013, Turkey's procurement agency, the Undersecretariat for Defence Industries, signed a contract with the country's national missile manufacturer, Roketsan, to build the Turkish Satellite Launching System, or UFS in its Turkish acronym, for preconceptual design work.
Under the contract, Roketsan was tasked to carry out design work for the UFS with a view to initially launching satellites into low-Earth orbit (500 to 700 kilometers) through a launching center the company would build and the Turkish Air Force would operate.
Augmenting the satellite capability effort in 2015, Turkish Aerospace Industries, or TAI, launched a $112 million Space Systems Integration and Test Center, or USET in its Turkish acronym, where more than one satellite of up to 5 tons could be assembled, integrated and tested.
TAI said it hopes the new center would cater for international space programs in addition to Turkey's national programs. It said all satellite or space-bound payload/systems to be developed by the Turkish industry would be tested and integrated at USET, ending Turkey's dependence on foreign facilities.
The range of the planned Bora-2 remains a political and military curiosity. Turkey is a signatory to the Missile Technology Control Regime, which prohibits missiles with a range longer than 300 kilometers.
The MTCR is an informal, non-treaty association of governments sharing common interests in the nonproliferation of missiles, UAVS and related technologies.
"The Bora-1 already has 280-kilometer range, and Turkey says its more advanced version will have a longer range. That's a big question mark. You would not launch a new missile program to add just 20 kilometers to an already existing range capability," a NATO defense attache in Ankara said.
defensenews.com