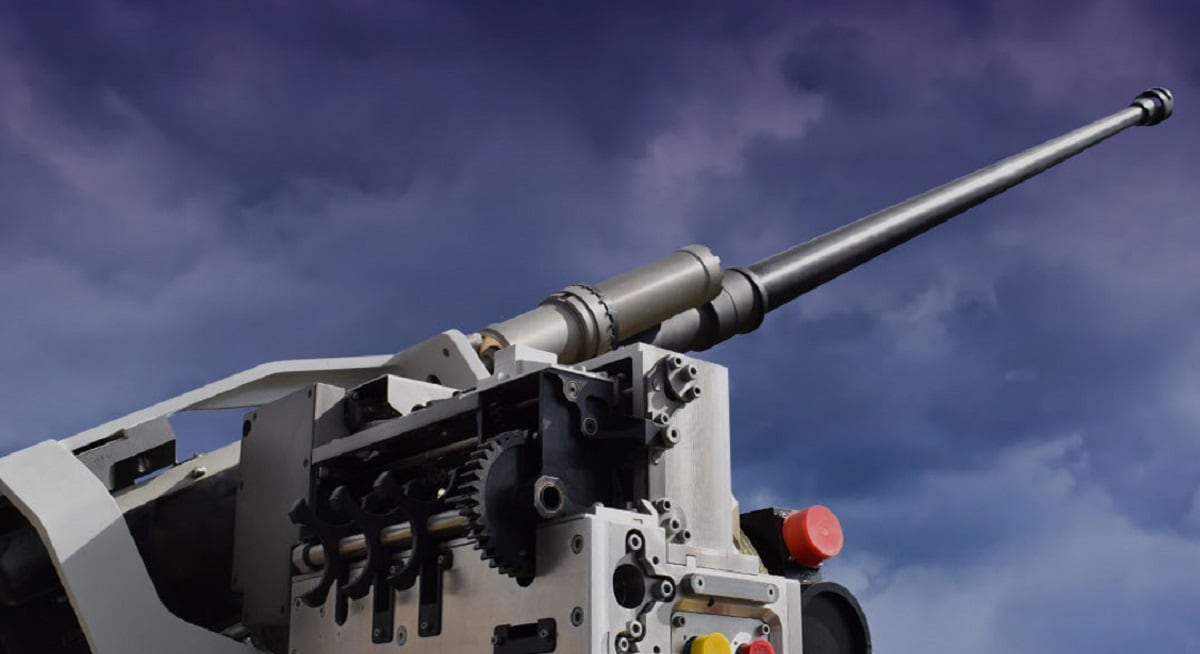 WASHINGTON — BAE Systems has successfully demonstrated its 40mm cannon for the U.S. Army at Fort Benning, Georgia, as the service considers future lethality upgrades — particularly to its Stryker combat vehicle.
"Everything went perfectly," Rory Chamberlain, a business development manager at BAE Systems, told a small group of reporters following the March 21 live-fire event.
The Army is in the market to up-gun its Stryker vehicles and boost lethality across its fleet of tracked and wheeled vehicles. The service recently fielded a Stryker with a 30mm cannon — the Infantry Carrier Vehicle—Dragoon — to Europe to be tested by the 2nd Cavalry Regiment ahead of a decision on whether to add similar lethality across the Stryker fleet.
During a recent House Appropriations Committee hearing on the Army's budget request, Army Chief of Staff Gen. Mark Milley said it was the intent of the Army to continue Stryker upgrades. He also said the service is waiting for feedback from the unit evaluating the up-gunned Stryker in Europe before making a decision on how it will proceed in providing increased lethality across the Stryker brigades.
Milley said he expected to get feedback in roughly the summer time frame to allow the Army to reassess the path and determine the best way forward.