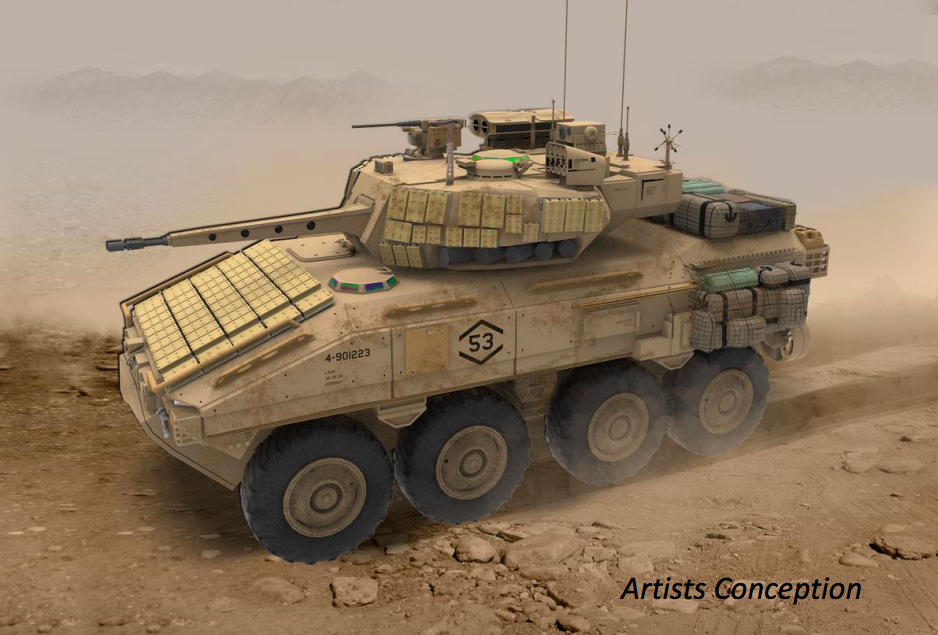 By 2023, the Marine Corps wants prototypes for a radically new scout armored combat vehicle that they want to be the ground version of the F-35 — scouting ahead into hostile territory, killing key targets, and feeding data back to the rest of the force. Breaking Defense reports.
Continue reading original article
The Military & Aerospace Electronics take:
project has evolved well beyond a straightforward replacement for the aging Light Armored Vehicle (LAV) into a networked family of manned vehicles, ground
robots
, and drones, collectively capable of not only reconnaissance but also electronic warfare and long-range precision strikes.
Industry response has been overwhelming. Interested companies have submitted some 282 white papers and counting, deputy commandant Lt. Gen. Robert Walsh said last week. These aren't just traditional prime contractors proposing manned vehicles, but a host of smaller companies proposing also unmanned systems, sensors, networks, EW, weapons, and more, Walsh and his staff said.
The Office of Naval Research (ONR), which is running the $42 million science, technology, and prototyping effort for the Marines, has actually had to push back deadlines to sort through this embarrassment of riches.
militaryaerospace.com