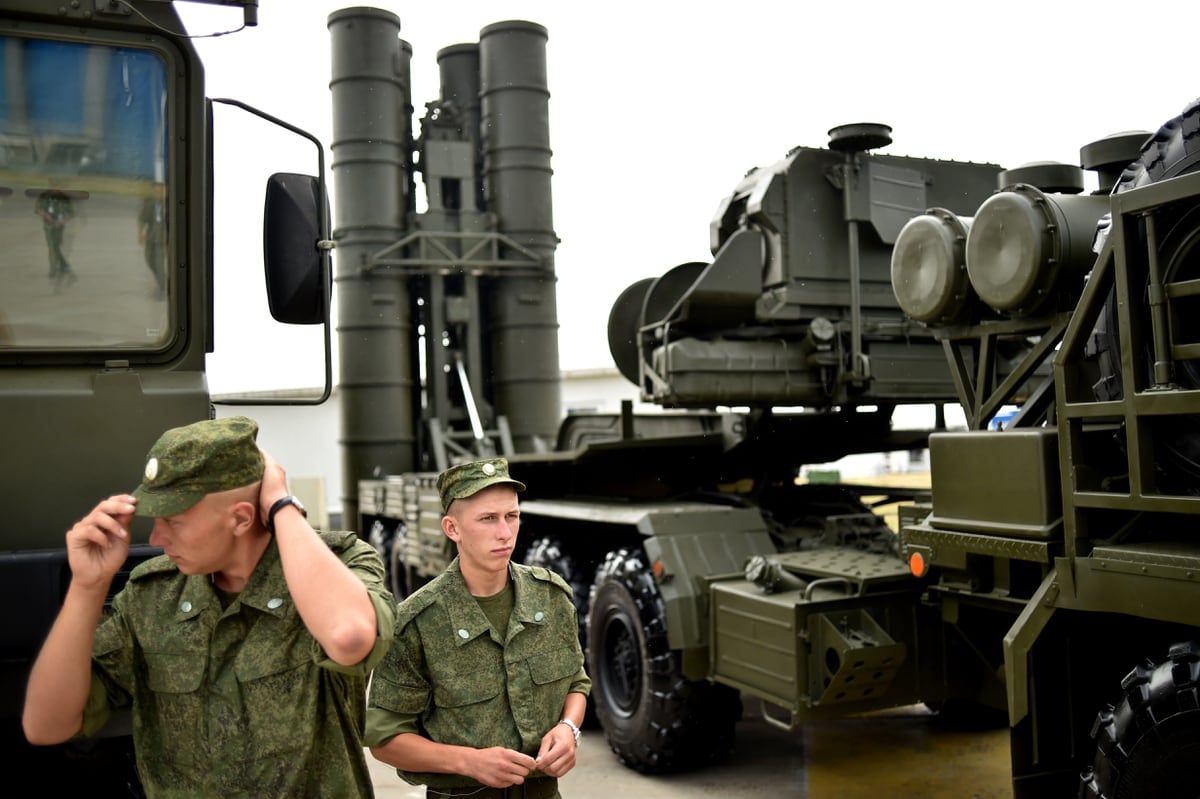 "According to agreement, everybody has a mission and we expect everyone to fulfill these missions," said Turkish Foreign Ministry spokesman Hami Aksoy,
Ahval
reports. "Such steps are breach of the spirit of our alliance with the U.S. As our minister stated, if such steps are taken, we will have no other choice but to respond accordingly."
Turkish Foreign Affairs Minister Mevlüt Cavuşoğlu
said earlier this month the country would retaliate, after the House version of the NDAA was unveiled. That bill contains a broader prohibition on any foreign military sales to Turkey until the Pentagon reports to Congress on the impact of U.S.-Turkey tensions.
The Senate approved its version of the massive bill after meeting behind closed doors this week, but the text of the bill itself is not expected for about another week. The panel was steered by its No. 2 Republican, Sen. Jim Inhofe, of Oklahoma, as its chairman, Sen. John McCain, R-Ariz., was battling brain cancer at home in Arizona.
The NDAA is several steps from becoming law. The House passed its version earlier Thursday, and the Senate must pass its version before the two are reconciled over the summer into a final bill for both chambers to pass.
One provision in the SASC-passed NDAA says the Senate believes Turkey should be sanctioned if it completes the purchase of the S-400 long-range air and anti-missile defense system from Russia.
Separate language from Sens. Thom Tillis, R-N.C., Jeanne Shaheen, D-N.H., and James Lankford, R-Okla., targets the F-35 sale. It directs a report with timelines to remove the Turkish government from participation in the F-35 program with the least impact on other international program partners.
The lawmakers cited Turkey's imprisonment of American Pastor Andrew Brunson as well as the S-400 deal. Turkish officials have said the purchase is a matter of national sovereignty, but NATO members have expressed concerns because the S-400 is not interoperable with NATO systems.
The congressional action comes as the Trump administration pressures Ankara to rethink the S-400 purchase, which was announced in December.
Secretary of State Mike Pompeo testified Thursday on Capitol Hill that he had spoken with Cavuşoğlu in recent days to push for Brunson's return and implore Ankara not to buy the S-400.
Turkey's capacity to access the F-35, he said, "is still very much a live issue."
U.S. Ambassador to NATO Kay Bailey Hutchison called the purchase "very serious" at a public forum on Wednesday.